---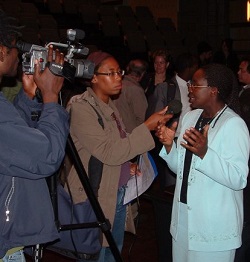 Often called "the female Mandela", Victoire Ingabire Umuhoza took upon her shoulders the destiny of her people and of her nation when she decided to confront the oppression prevailing in her country. 


"Victoire is a woman with extraordinary determination. She was the first to mention the idea of returning to Rwanda and pursuing our political struggle there."

---



From bail to house arrest, from the high court to the supreme court, follow Victoire Ingabire Umuhoza through her trial that fell short of complying with various fair trial standards.
The trial ended with a 15 year prison sentence to an innocent woman.  


"The trial was marred by the court's failure to ensure that evidence was properly tested
"
–Sarah Jackson, Amnesty International's Acting Deputy Africa Director

---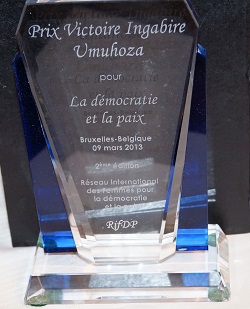 Nominated for the Sakharov Prize, European Parliament award for the fight against intolerance and oppression.
Victoire Ingabire Umuhoza Prize for Democracy and Peace' awarded to contributors to democracy and peace.

"This award embodies Victoire Ingabire's courage and leadership in her peaceful and democratic process of conflict resolution"
— Daphrose Nkundwa, International Women's Network for Democracy and Peace.

---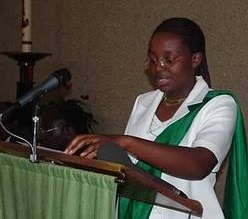 Victoire Ingabire, in her early and family life, has always been a symbol of women selflessness, honesty and determination. A woman of exceptional courage, she has distinguished herself by her leadership. 


"She was respected by her classmates and became school senior although one of the youngest pupils"
Anneke Verbraeken, a Dutch freelance journalist